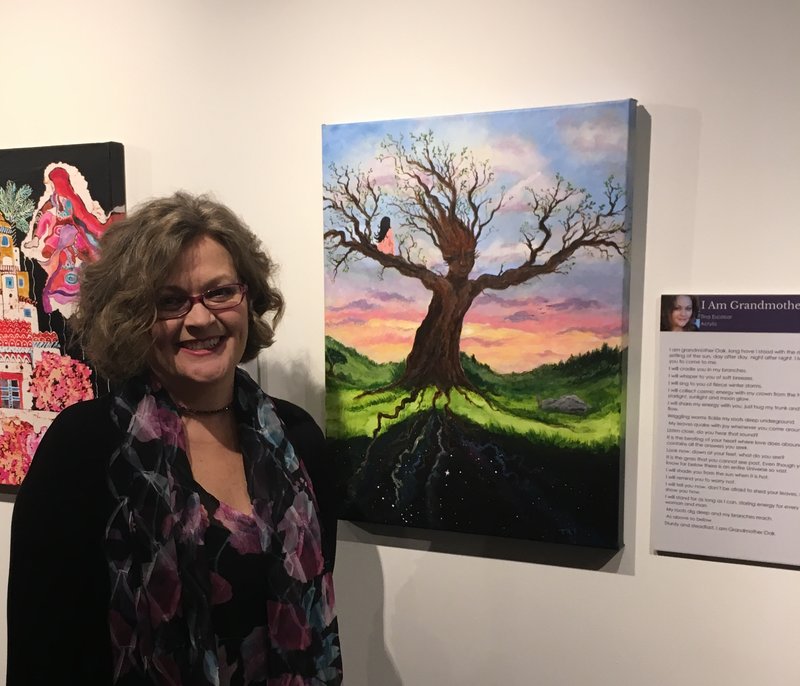 Tina Escobar - Artist at heart is an approved vendor for River Springs and Inspire Charter Schools. 

Tina Escobar is pictured here at the La Quinta Museum where her painting "I am Grandmother Oak" was on display as part of the exhibit "Tell Me a Story: Women in the Arts" from January 2017 through April 2017.

Artist at heart, Tina Escobar, a resident of La Quinta, CA since 2000, is a California native.  She discovered her love of painting in preschool. She learned her art form primarily through independent study, which she continues today.

Her passion is art and her desire is to inspire.
She continually studies art, drawing and painting with watercolors, acrylics and oils. 

She has been teaching workshops and providing individual and small group lessons since 2016 and loves each and every opportunity to inspire new artists.

Tina Escobar Artist at Heart
Founder
WIN: Women's Intuition Network

Feel free to contact me with any questions.
Art, love, joy - share it, spread it, increase it.
May all be well in your world.